Loading filament into the R1+
Begin by sliding the spool holder onto your printer. Make sure your hotend nozzle is preheated to the temperature of your material.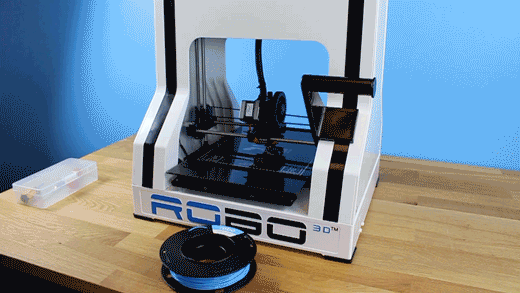 Be sure to unroll at least 11"— or 30 centimeters — of filament and cut the tip with a pair of scissors.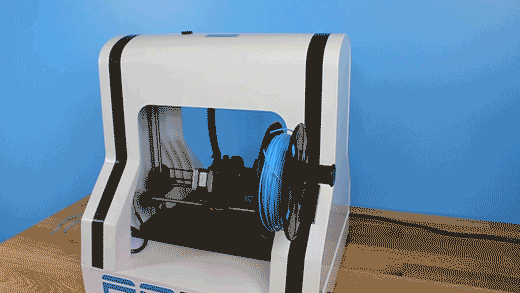 Now thread the filament through the filament latch at the top of the printer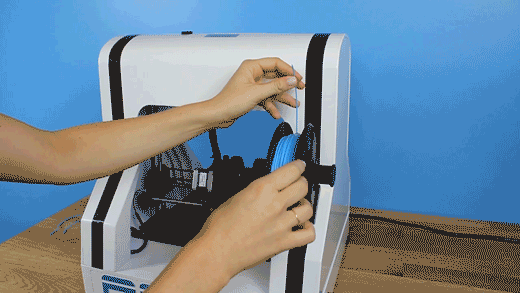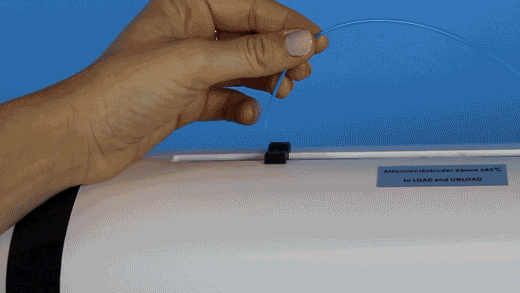 Insert filament through the filament gear, you may need to pull back the filament capture to thread the filament into the extruder.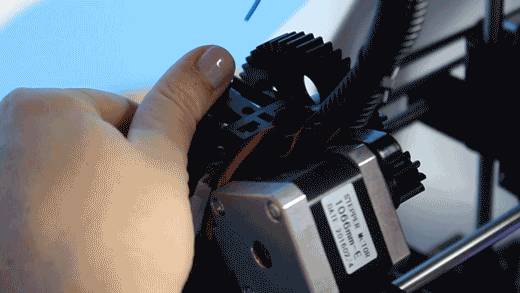 Once inserted, turn the filament gear until you see filament coming out of the extruder nozzle.