Loading files on MatterControl
Open up MatterControl and connect to your printer. Within the QUEUE tab, select the Add button just above. (Or on the bottom left corner).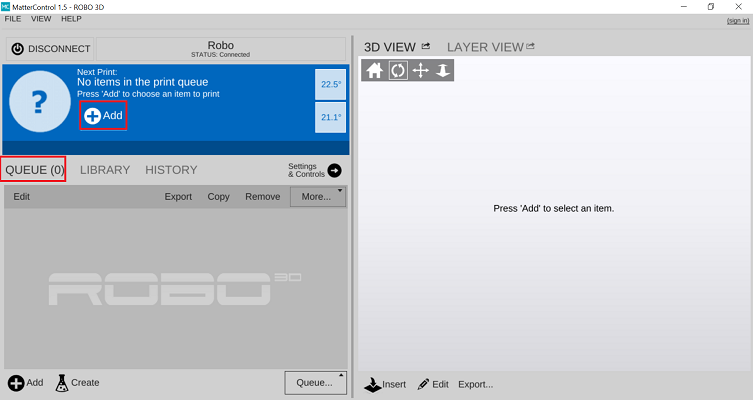 Add your file to the queue. When it shows up in the queue, select the file that you uploaded by clicking on it. When it is selected it will show up in the preview panel.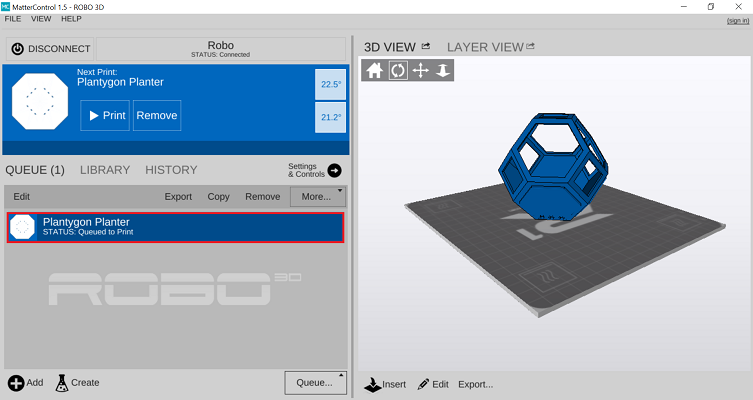 If you don't want to keep your computer connected to your printer for the duration of the print, you can also start a print straight from the SD card!
After loading files onto the SD card from your computer, insert it into the printer.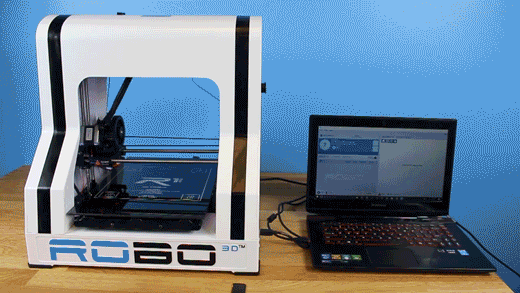 First click Queue at the bottom right of the dashboard.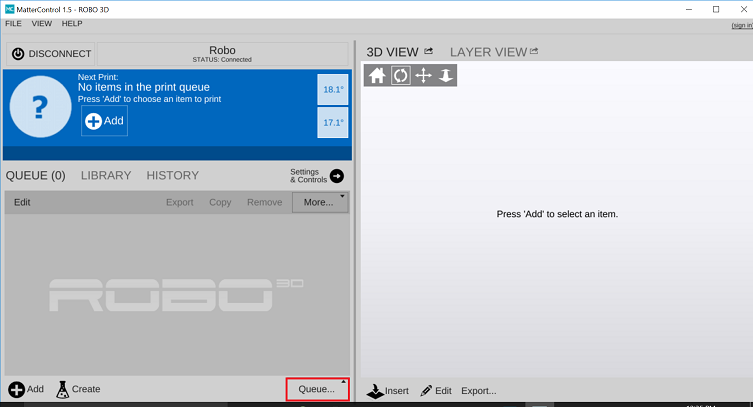 Then select Load Files under SD Card.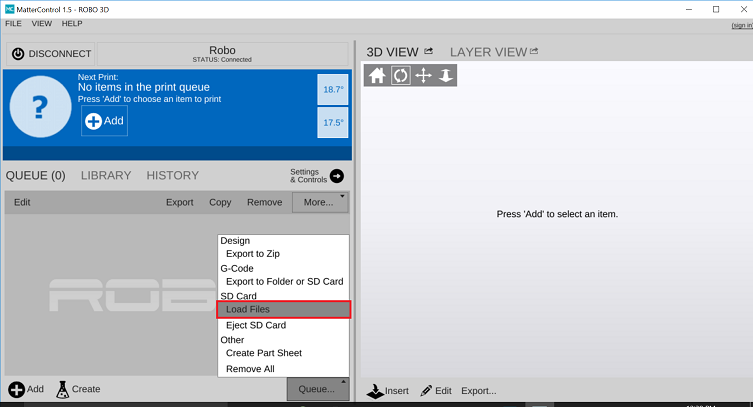 Now your file is loaded and ready for printing!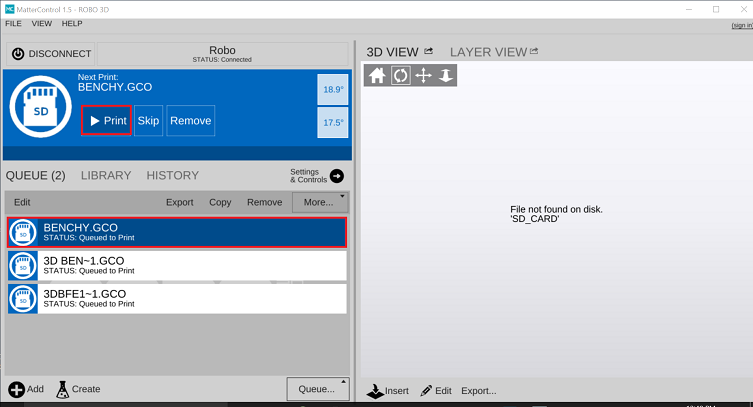 NOTE: If you selected a print from your desktop or laptop you'll need to keep your printer connected for the entirety of the print. If you loaded it from the SD card in the printer, your computer does not need to stay connected for the print to finish.