Print Bed Pogo Pin Connection Replacing
If your Robo R2 gives you an error of your print bed not being recognized, even though it is on the printer, and seated properly, you may have to replace your pogo pin connection electronics. Remember to never take off your print bed when it is hot or heating - this can cause the print bed electronics to break. Also, remember to make sure your print bed is flat by adjusting the screws underneath the bed so it is not teetering back and forth when you press onto the corners - this too can cause the print bed electronics to break. To replace the electronics board, follow these steps.
Make sure to turn off your printer, and then take your print bed out.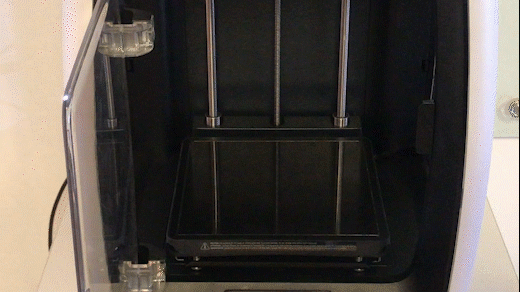 2. Look toward the back of the plate that the print bed seats into, you will see a small black electronics board with gold pins on it. This is the board we will be replacing. Go ahead and unscrew the 4 screws on the corners, then carefully unplug the wire from the socket. Keep your screws close for the next step.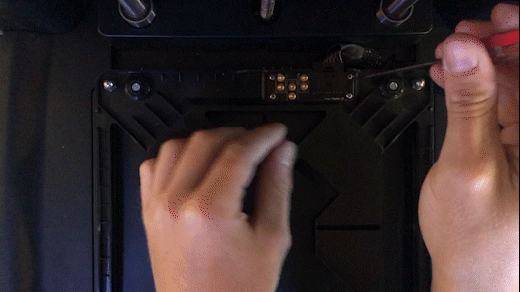 3. Now that you have the board out, take the new board, and first, plug in the wire to the plug socket. Then, screw in the board to the print plate.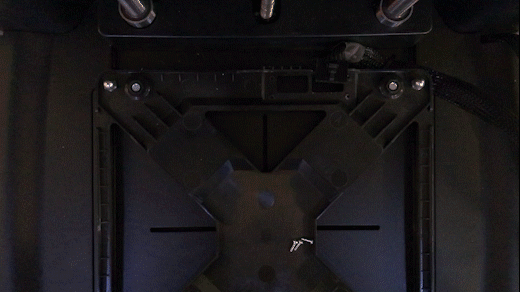 4. Now, place your print bed back into the printer. Make sure to tap on each corner to see if the bed is teetering. If it is, adjust the thumb screws under the print plate to get it nice and even. If the print bed is teetering, this can cause the pogo pins to not contact the heat bed correctly, and result in a failed electronics board.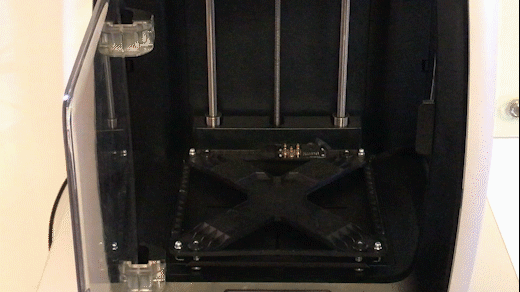 5. You're all set to begin printing!