Getting Started Videos
To help you get going with printing, check out the 'Getting Started Videos' found in the menu list. Select your printer model to be directed to the corresponding video.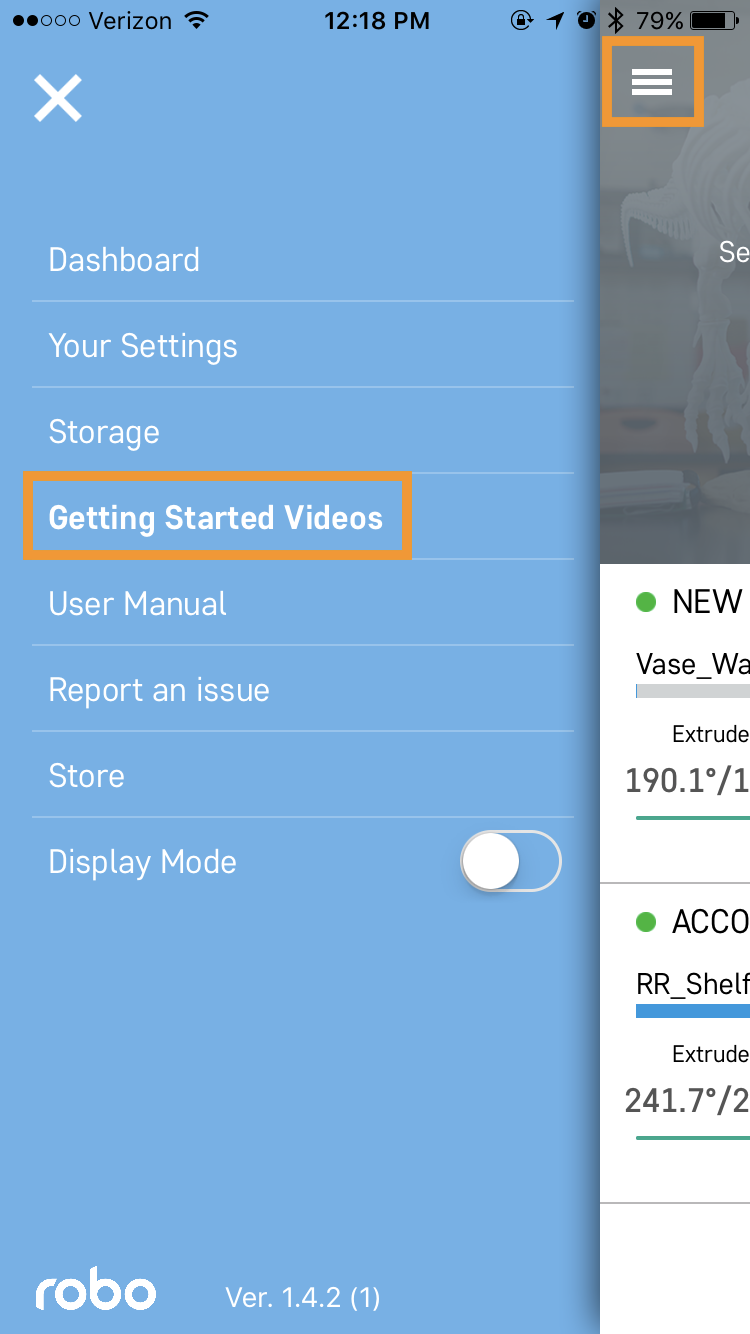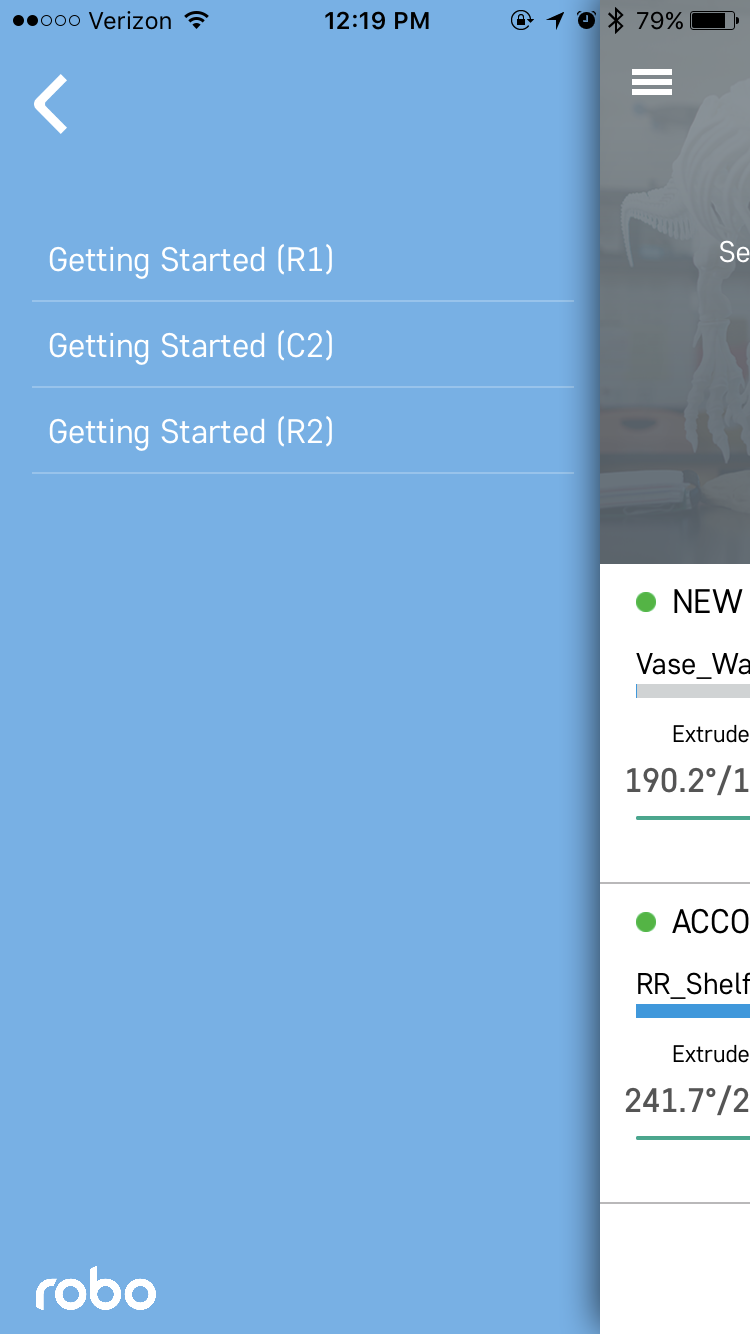 Printer User Manuals
If you're curious to learn more about your printer or are having any trouble with printing, check out the online user manuals.
Robo Store
If you want to visit the Robo store to shop for filament, accessories, new 3d printers, etc. you can find the direct link in the menu as well. This will you take you to the Robo store in your browser.