Editing your printer settings
Once you've selected your printer from the dashboard, find the Settings tab to edit printer settings. You can tap the title of each section to show the rest of the details underneath.
In the Name and Hostname section, you can give your printer a nickname. This will change the name displayed in your dashboard and printer controls. (Note that it will not change the printer's IP.)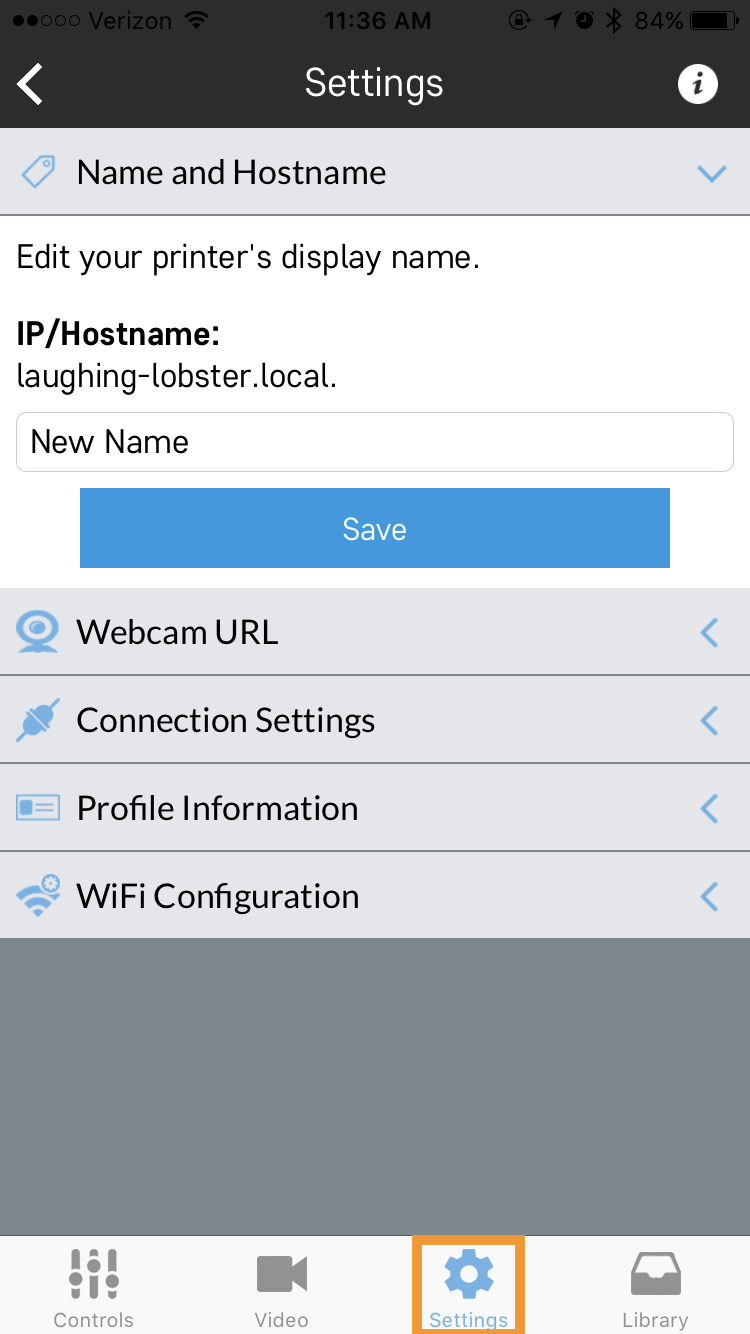 If you skipped the camera setup when you first added the printer, you can detect the webcam URL from here in order to enable the video stream.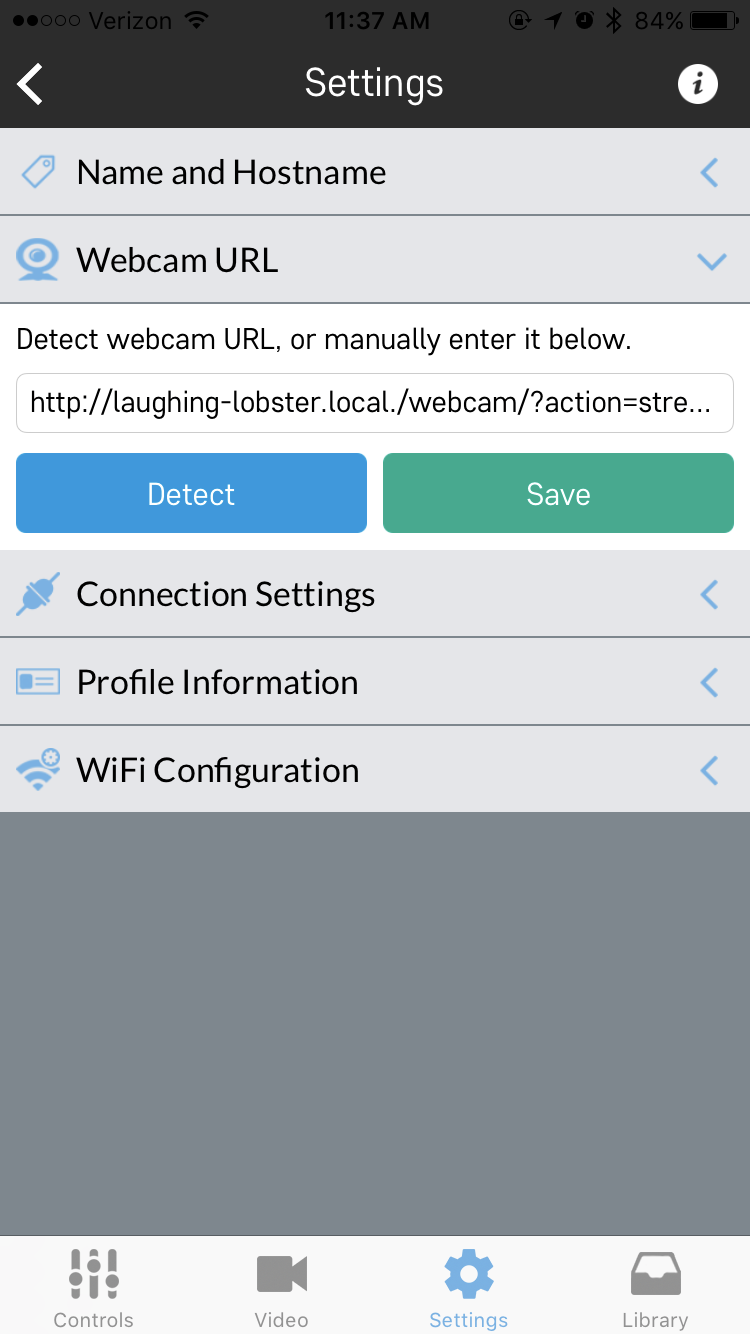 Connection Settings lets you view and alter various printer settings.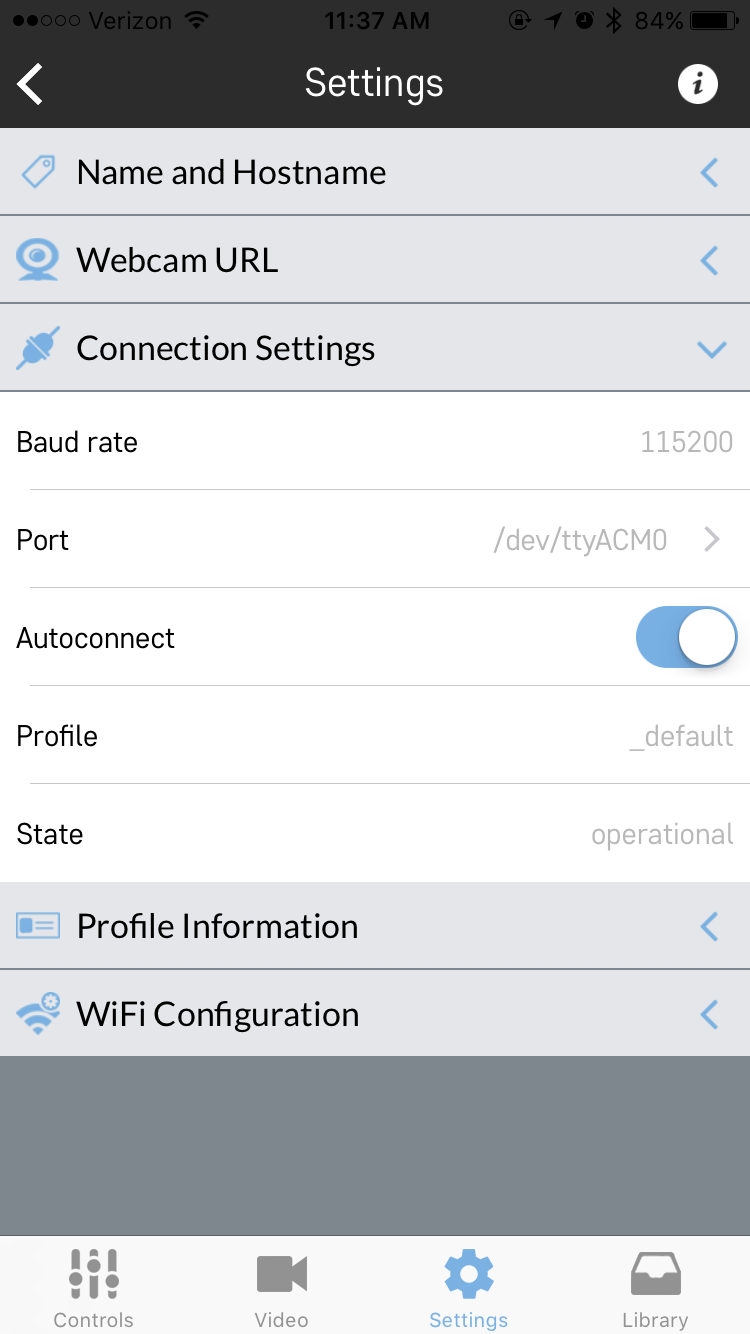 Profile Information displays the details of your printer profile.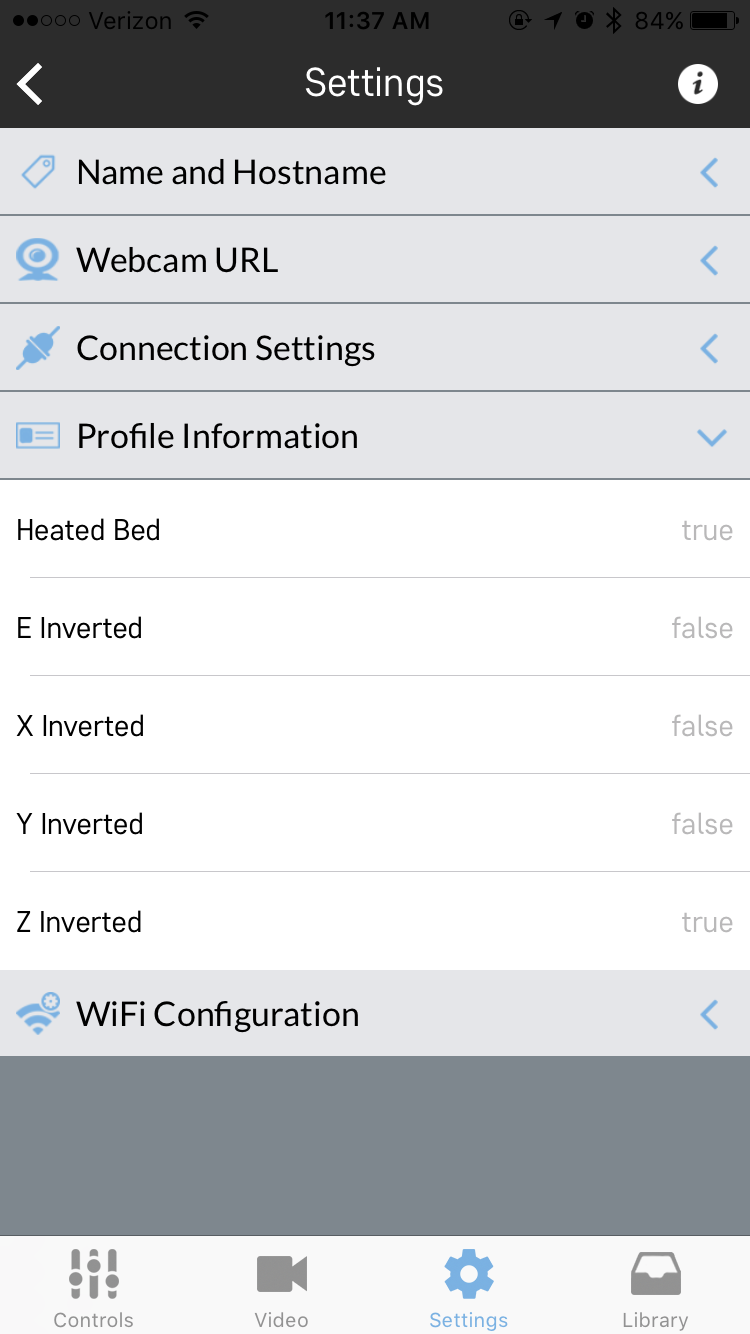 If you would like to connect to wi-fi or change the network your printer is connected to, you can do so under here under Wi-Fi Configuration.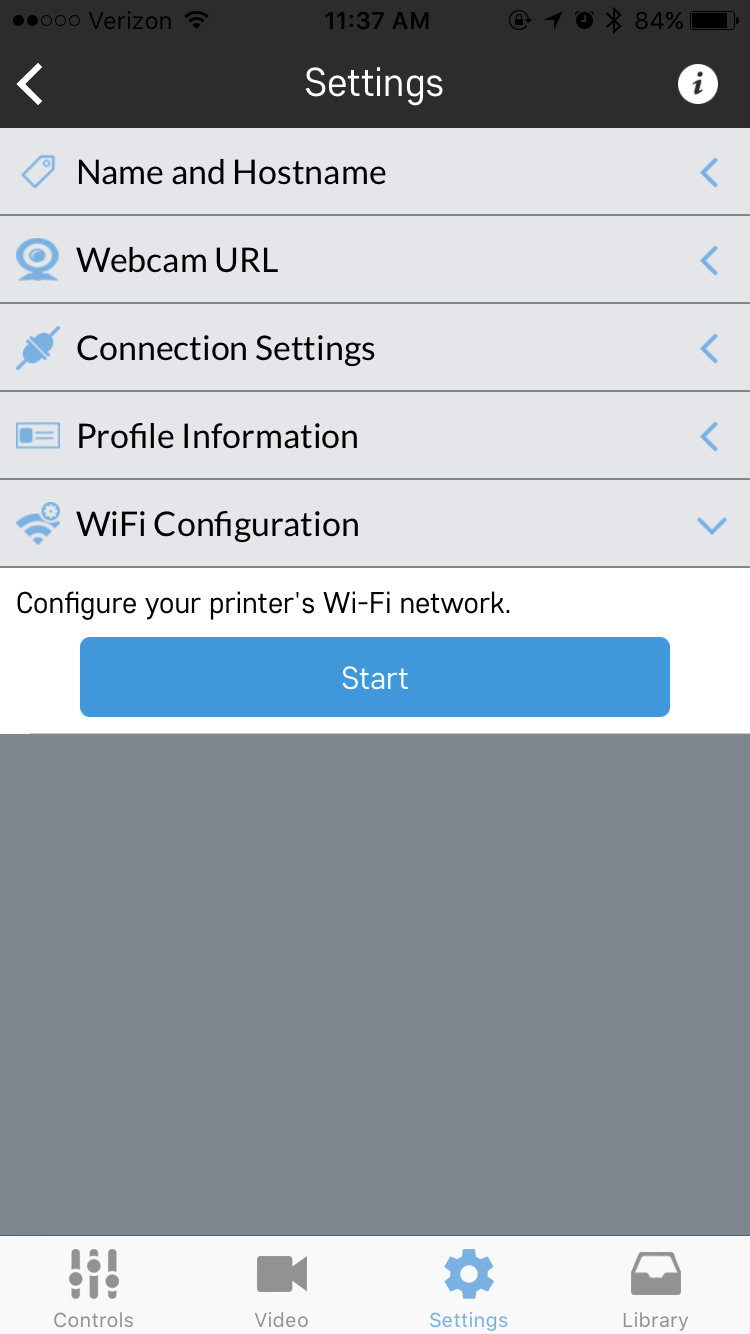 Before you start the wi-fi wizard, make sure your phone and printer are connected to the same network. By default, your printer will be in hotspot mode. The hotspot password is the same as the printer name. If your printer is already connected to Wi-Fi, simply add your phone to that same network.