Slice a model within the app
To prepare an STL file for printing, select it from either your linked storage account or the printer's local file library. You will be brought to the app's file slicer where you can choose a profile or custom settings.
In the slice settings, you have the option to choose a Robo slicing profile, which will autopopulate the slicing settings listed below. Or you may select custom settings for print quality, infill density, printing temperatures, and raft and supports.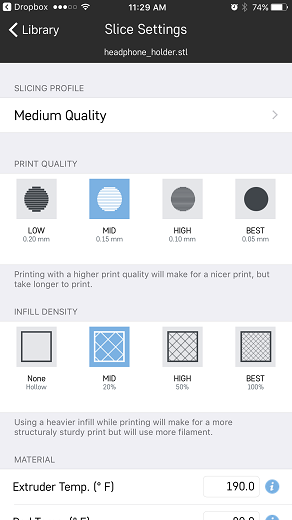 Once you have chosen your settings, tap 'Send to Printer' at the bottom of the page and choose which printer you would like to send the file to. The print will start automatically on the selected printer, as well as save the gcode file to the printer's local file library.