Material Not Extruding
Nozzle isn't heating up
Make sure all of your wiring is plugged in and firmly mounted in its correct brackets.
Nozzle Wires should be plugged into the correct terminals on the underside of the extruder.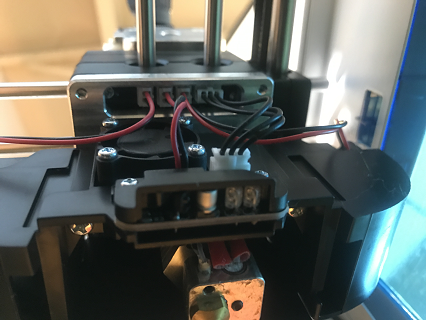 Wires should be plugged in and seated correctly on the top electronics board at the top of the extruder. Remove the extruder cover then check the wires.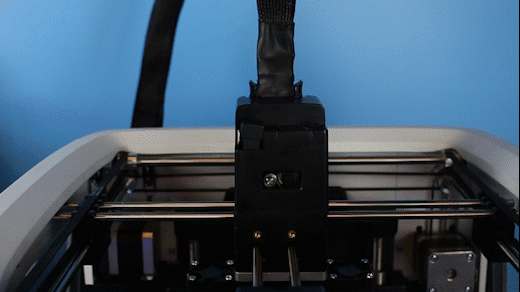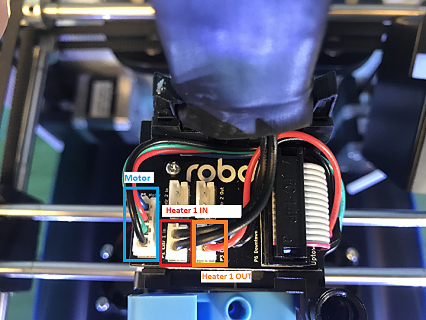 Drive Gear is not cleaned
Material is stuck around the spool
Every so often, the material can get stuck on the spool holder or in the spool itself
If the material is tangled on the spool holder, unwind about 12 inches or 25 cm of filament to loosen it, then reel it back around the spool neatly, trying not to cross over plastic as it spools onto itself
If the material is tangled within the spool, you will need to unwind some the spool and see where it is crossing over itself. Cut the plastic where you find it is crossing over itself, and feed it back into the machine.
Drive Gear is not tightened down
If your motor shaft is turning, but the drive gear is not, it means you need to tighten down your drive gear.
To do this, turn off your machine and follow this guide: Drive Gear Maintenance