Loading and Unloading Filament
Loading filament
Now, unhinge the spool holder by simply pushing on the top of the higher lever from the rear of the printer. Next, insert the filament feed tube into the filament sensor block.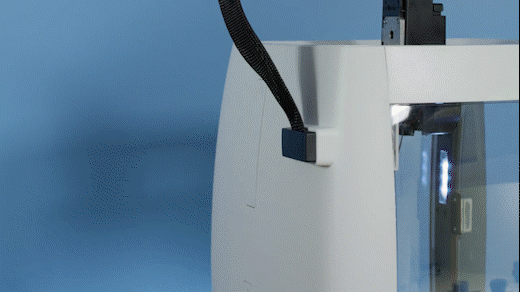 To begin loading filament, hang your filament spool on the top spool holder. Be sure to unroll at least 11"— or 30 centimeters — of filament and cut the tip with a pair of scissors. Thread it through the base of the filament sensor block and into the filament feed tube.

Now select UTILITIES on the touch screen. Then select WIZARDS from the list. Finally, select FILAMENT LOADING WIZARD. The on-screen prompts should guide you to loading your filament.

Continue feeding the filament through the filament feed tube until it reaches the extruder. Then, press the extruder lever arm and feed the filament into the printer's gears.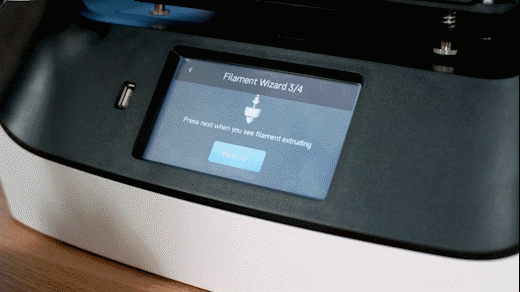 The filament drive gear should push the filament down, into the nozzle, and out the other end. Once you see this, press NEXT on the screen, then press DONE.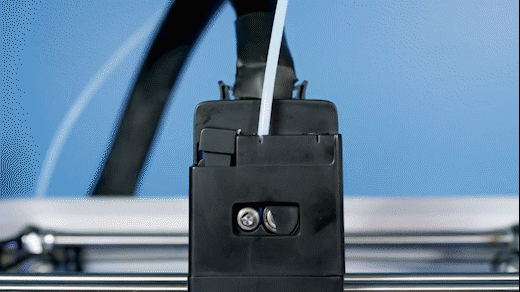 Unloading Filament
From the home screen select 'Utilities'
Next, select 'Wizards'
Select 'Filament Change Wizard'
After you printer heats up, the feeder gear will start to retract the filament from the nozzle
Once you see filament coming out of the top of the extruder, select 'Next' and 'Finished'