The color touch screen display on the front of your Robo R2 is the main access point for setting up, controlling, and reviewing all components of your 3d printer. You can navigate through the menus by touch or a stylus.
Files

Here you are able to navigate through your files, whether they are on a usb thumb drive or on the local hard drive internally.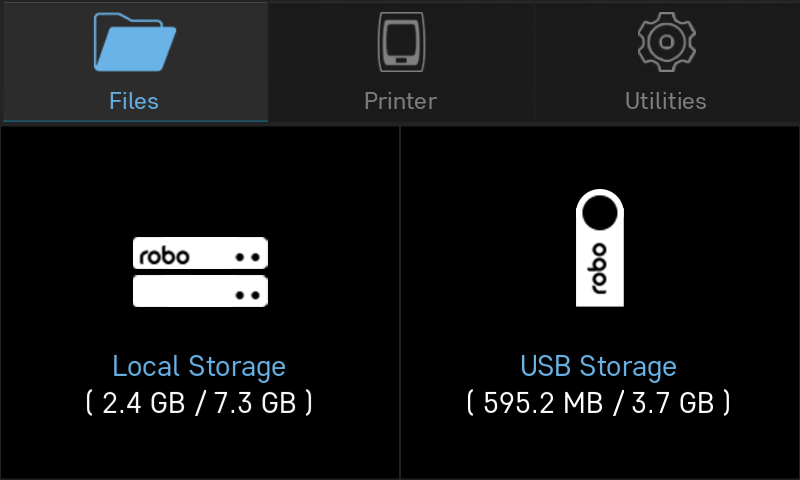 Printer

The print screen is the default screen when printing. This will show you file printing, temperatures, a progress indicator, error messages, and pause and cancel buttons while in use.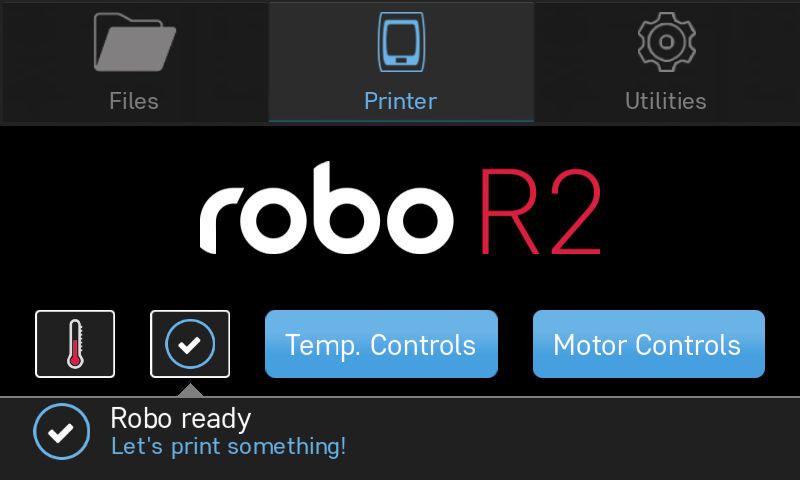 Utilities
-The Utilities menu offers a variety of options including: fan controls, wizards, network settings, and a way to update your printer.