Connecting to Wi-Fi
We highly recommend connecting Robo C2 to your Wi-Fi network. Doing so provides you with necessary updates that allows for a more enjoyable 3D printing experience.
Note: You can also use an Ethernet cable (LAN) to connect Robo C2 directly to your Wi-Fi network.
To begin connecting to your Wi-Fi network, Select UTILITIES on home screen.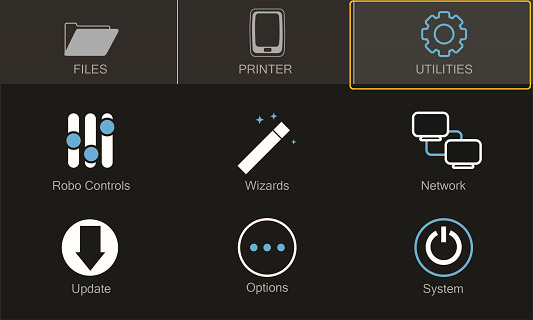 Select NETWORK.

Select CONFIGURE WIFI.

Then select your Wi-Fi network and use the on-screen keyboard to enter your password.

Once you're done, select CONNECT.