1. Follow the Quick Release Guide to remove the totend from the extruder assembly.
2. Unscrew the heatercore (red) and the thermistor (black) using an allen wrench. Then place them back into their respective locations on your new hotend and re-tighten the set screws.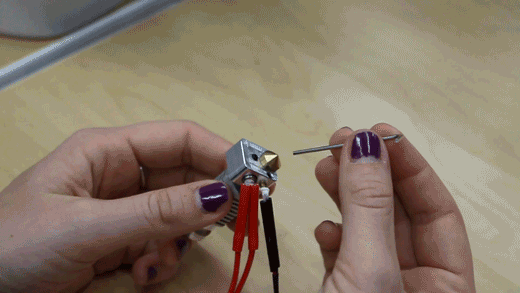 3. When replacing the hot end, reverse the steps of the Quick Release Guide. Then find the black extruder connectors and connect the thermistor and heater core accordingly.