Cleaning the feeder gear
1. First turn off your machine and remove the extruder cover.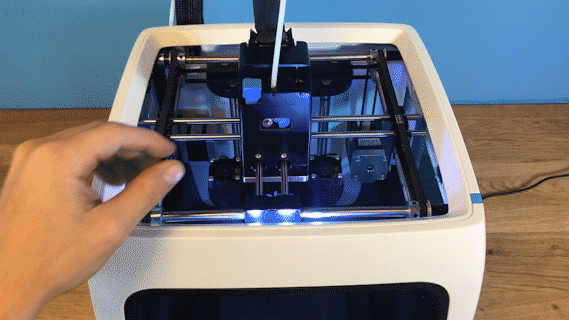 2. Next, unscrew the extruder tensioner arm cover with a screwdriver.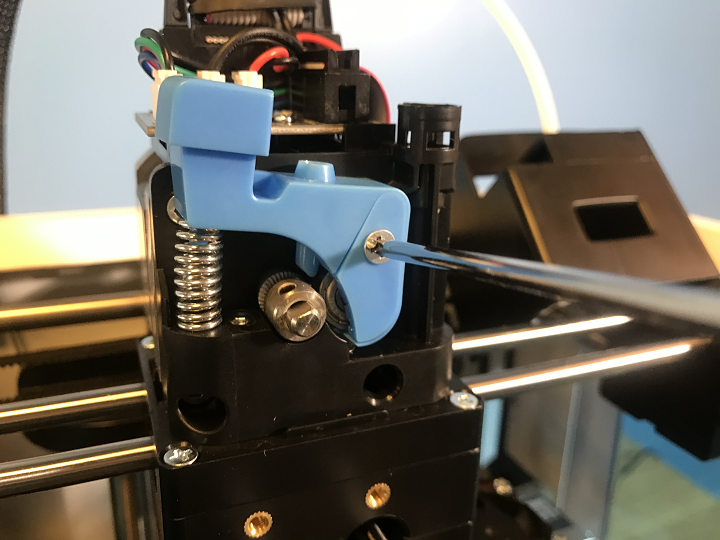 3. Take the allen wrench that came in your tool kit, and unscrew the bolt connecting the extruder tensioner arm to the rest of the extruder assembly.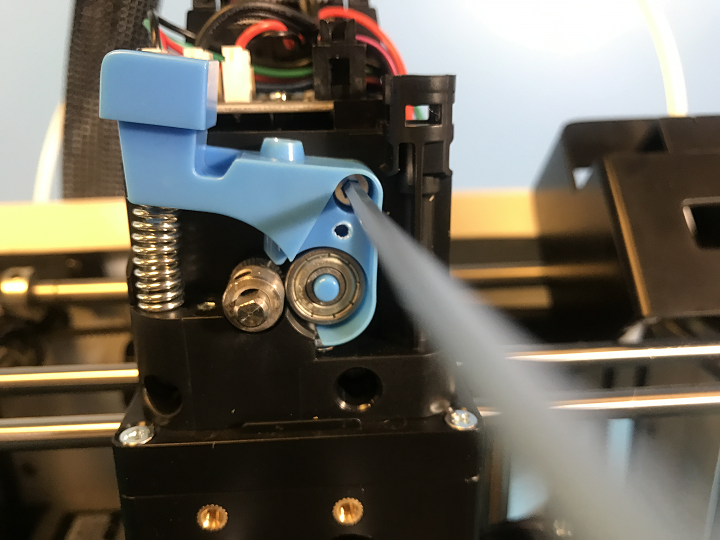 4. Using a toothbrush or wire-brush clean the feeder gear. Manually rotate the gear until all the teeth are clean.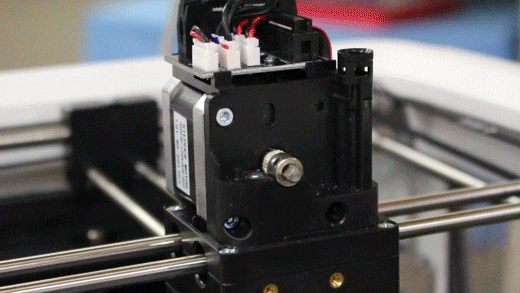 5. Replace the tensioner arm, tensioner cover, and extruder cap and you're ready to get back to printing.