PTFE Filament Guide Tube Clips provide your filament tube a secure location on your printer, and bring two guiding paths into one. Follow the simple step-by-step guide on printing and installing your filament guide tube clips below.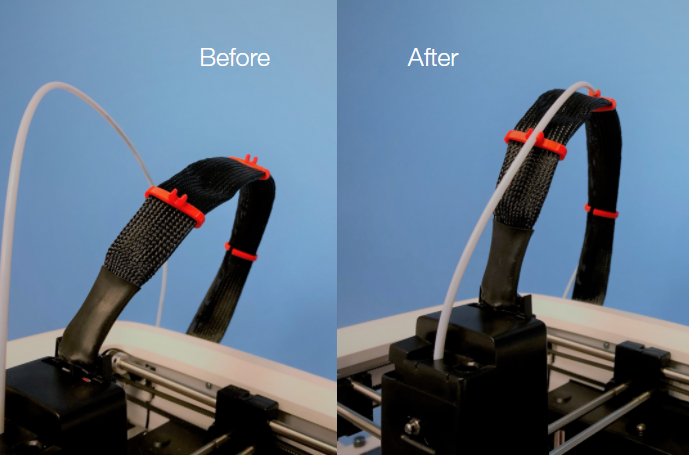 Printing your Guide Tube Clips
1. Go ahead and grab your stl files here on Thingiverse
2. Print 2-4 of these on your Robo R2 or C2 depending on how many anchor points you would like. We suggest 2 for Robo C2 and 3 to 4 for Robo R2
Installing your Guide Tube Clips
Note: Make sure your filament tube is already placed in both the filament block on the back of your machine, and in the extruder head. This way, you wont have to adjust it after installation.
Step 1) Slide the Guide Tube Clips around the extruder ribbon cable by slipping the longer void on first. Then, secure the shorter void on which will act like a hook.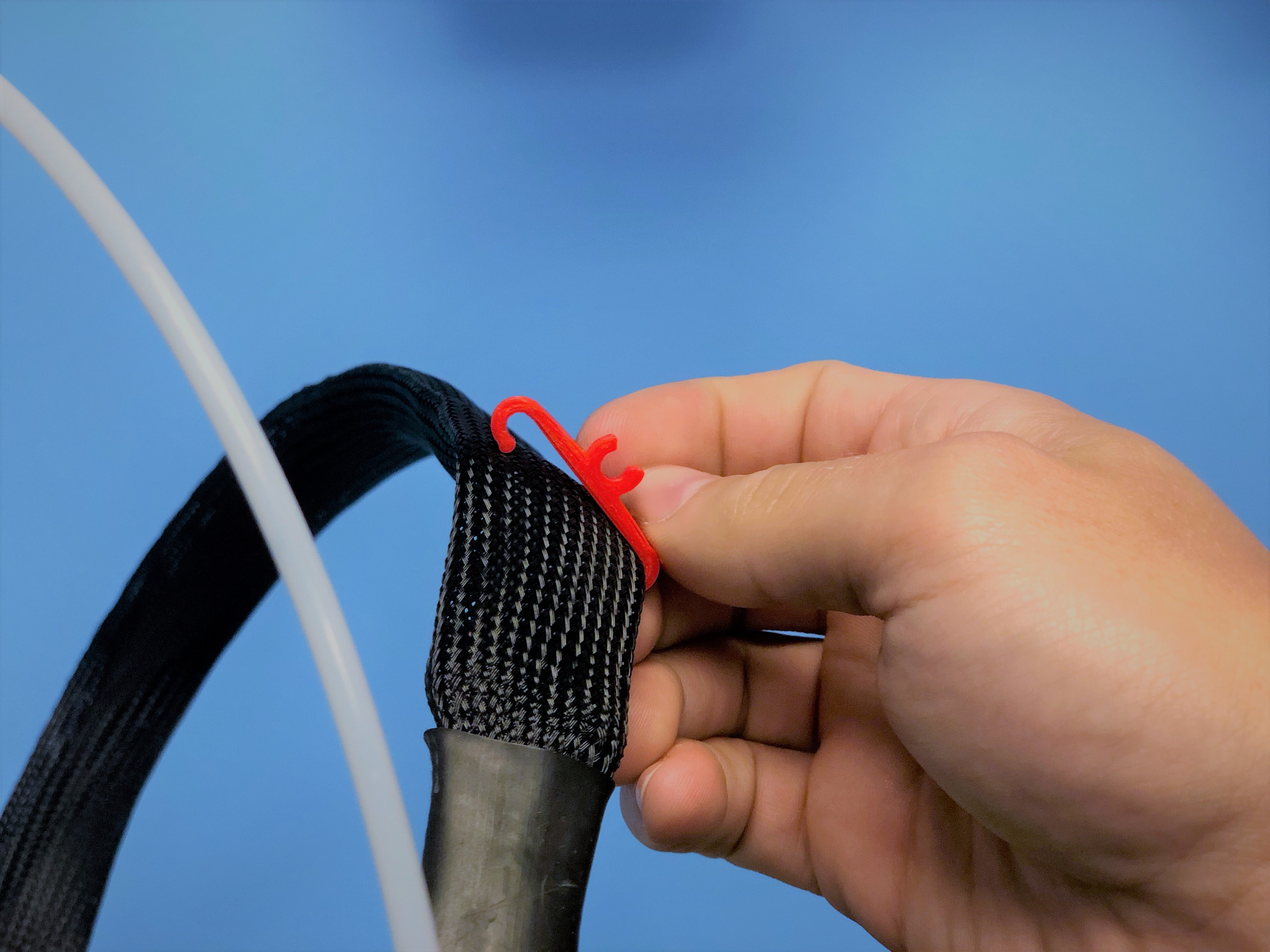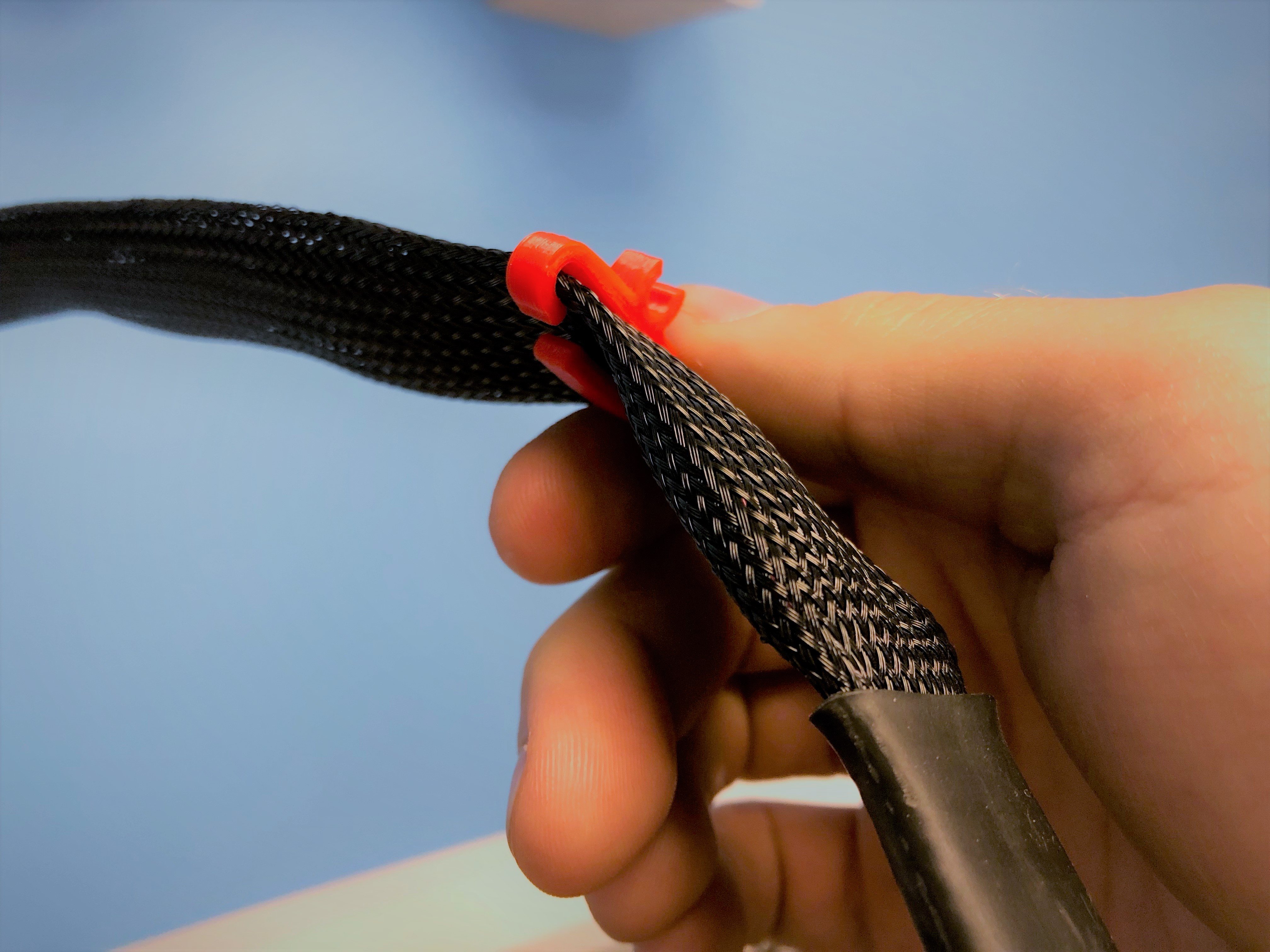 Step 2) Slide the clips into the positions that you would like along the extruder ribbon cable.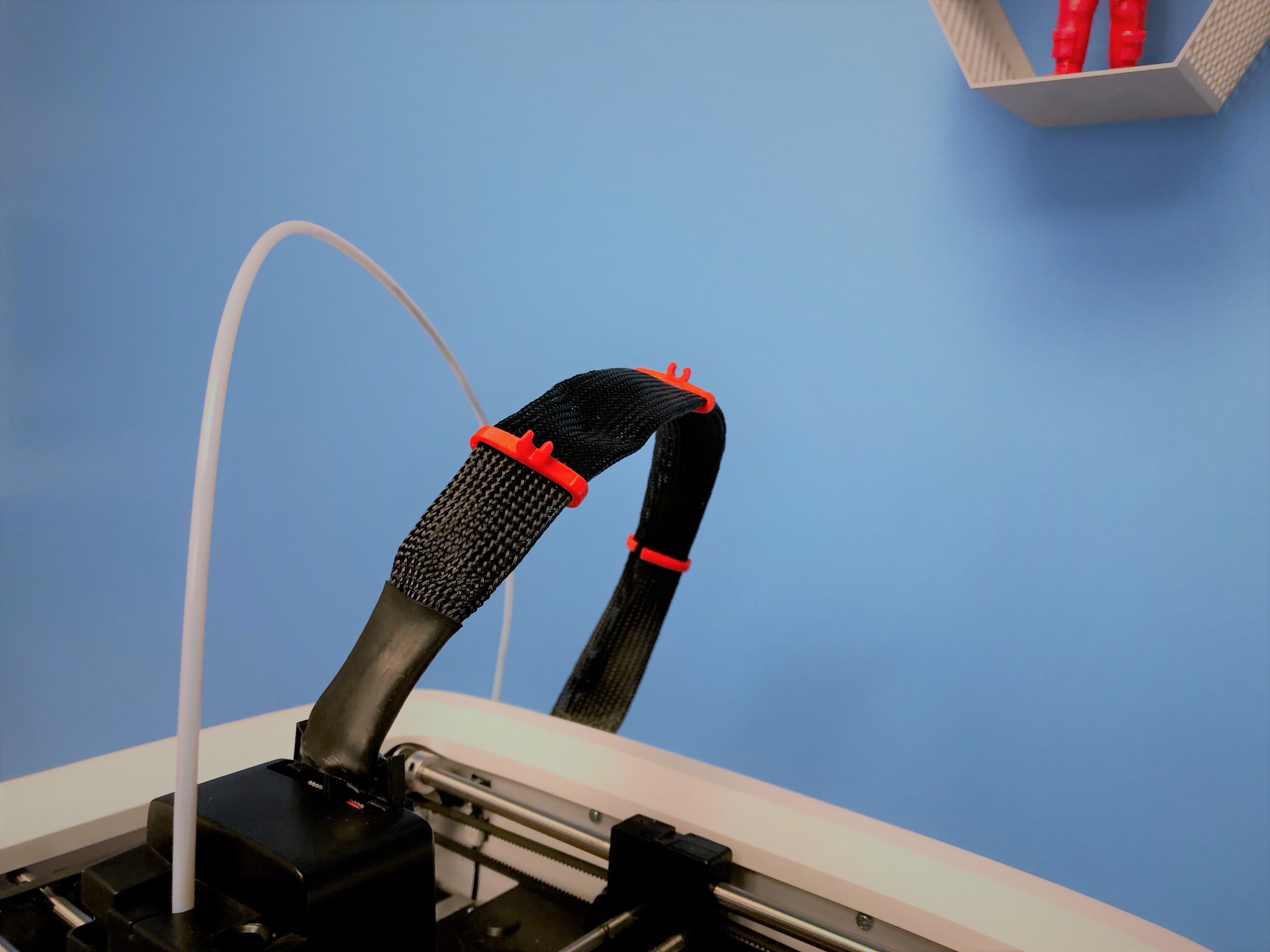 Step 3) Clip the filament tube into the printed clips and your are done! Make any adjustments needed to the positioning of the tube or clips.