Here we will walk you through how to connect your Robo E3 to the MyStemKits platform. Here is a video as well as step-by-step instuctions
1. Make sure your E3 is on and connected to wifi
2. Make sure you are logged into your account on MyStemKits.com
3. Select a lesson that you want to print
2. When you click the 'print' button, you will be taken to a screen that will look like this: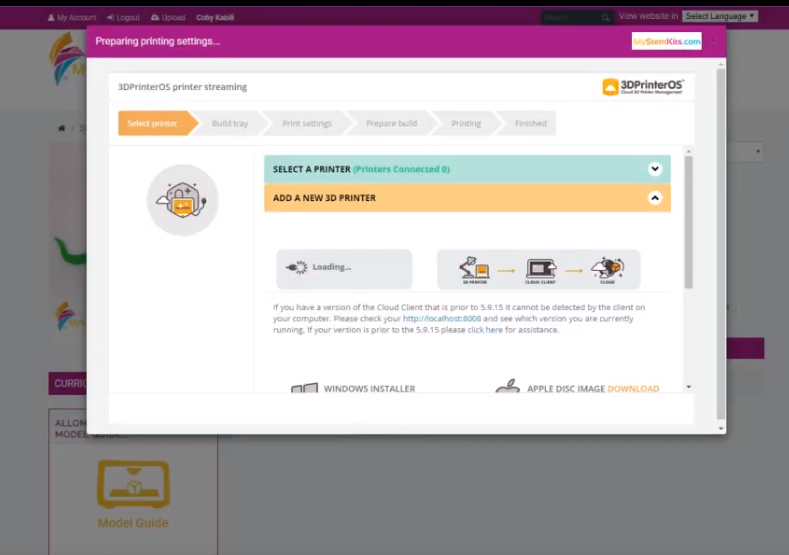 3. Note: If this is your first time using MyStemKits, download and install the cloud client for your operating system
4. After the cloud client is installed, scroll to the bottom and press the "add token" button
4. Go to your printer, and navigate to Tools->Network->Cloud->3dPrinterOS and make sure to toggle that option to "ON"
5. Now, look at the registration token, and type that into the section of MyStemKits website to connect it.
6. If it is not connecting, make sure the toggle button is "ON" on your E3 Printer.
7. Now you will see your printer show up at the top of the page on the MyStemKits website and you will be able to select it and print from it.