Connecting Octoprint plugin for Mac
If you have downloaded the Mac version of Cura and are having problems seeing the 'Connect Octoprint' button in your machine settings, follow these steps:
Find Cura 2.5 in your Applications folder.
Right click on Cura 2.5 and select "Show Package Contents".
Navigate to the folder shown in the picture below: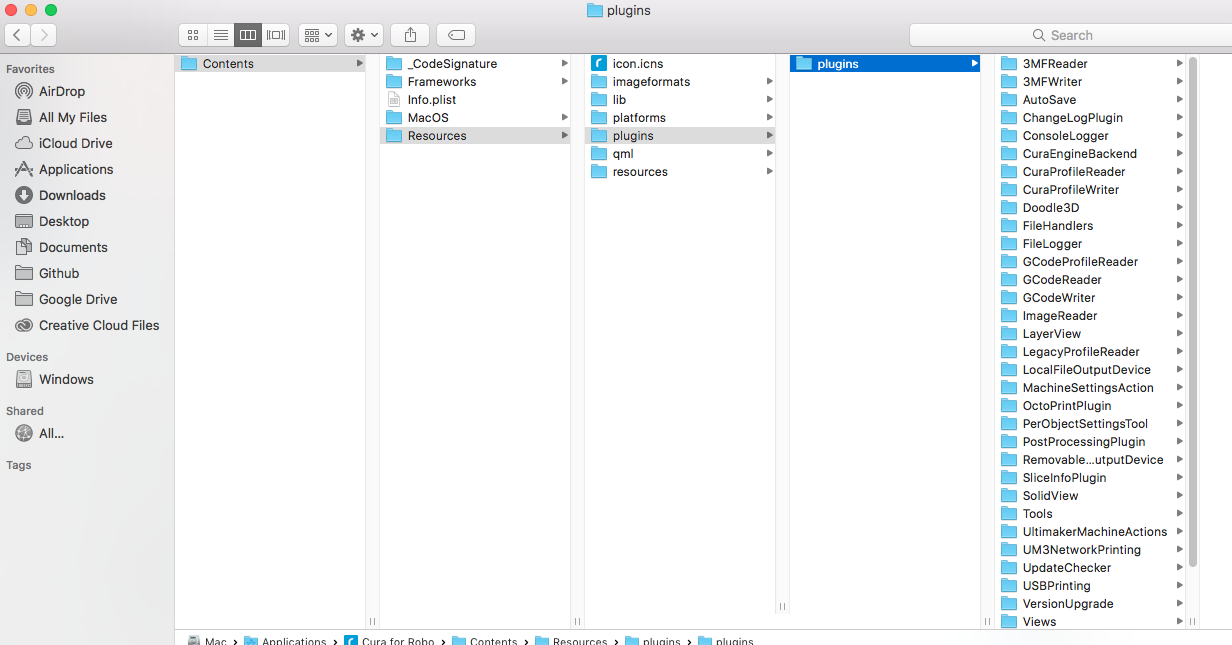 Unzip, and add the folder labeled OctoPrintPlugin to the "plugins" folder. Download here: OctoPrintPlugin.
Restart cura 2.5