Eventually your hobbed bolt will need to be replaced, as the teeth get worn down over time. Follow these steps to replace it.
1. Turn the printer so that the filament latch screws are facing you. Using a 13mm wrench hold the head of the hobbed bolt in place while you unscrew the large gear by turning it with your free hand.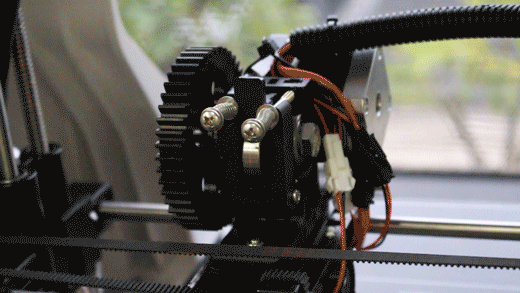 2. The hobbed bolt goes through two bearings and washer. Use one hand to keep the bearings in place, while using the other to pull out the hobbed bolt.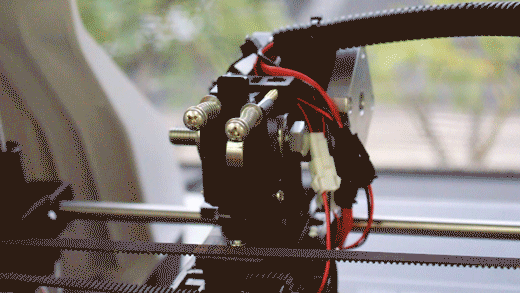 3. Take your new hobbed bolt and carefully feed it through the two bearings and the washer.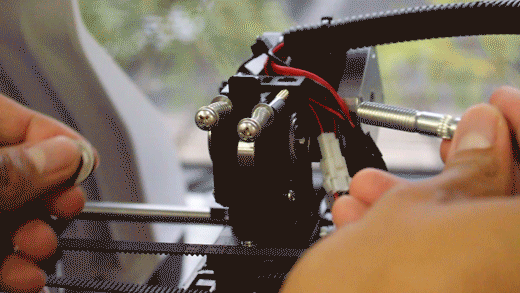 4. When replacing the large gear, make sure the flat side of the gear is facing the extruder assembly.
5. Use the wrench to hold the head of the hobbed gear in place as turn the large gear to tighten it down.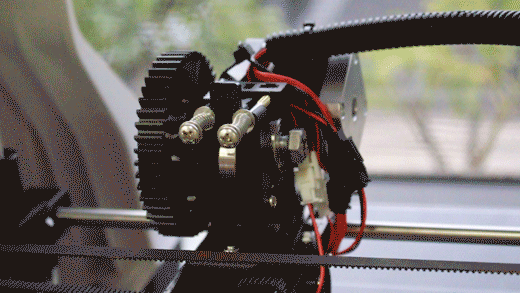 6. Tighten the gear so it doesn't wobble and the hobbed bolt cannot move side to side. Check to see that the teeth of the large gear match up with the smaller gear.