Follow these steps to install a replacement print bed on your R1+ printer.
First, check to see if what version of the bed you have.
If your bed cable does not have an exposed black connector as pictured below, you have V1. See this article for instructions for replacing the V1 print bed.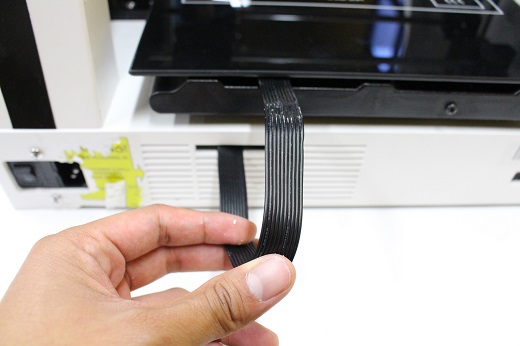 If the bed cable has an external connector as pictured below, you have V2. You may continue with the instructions below.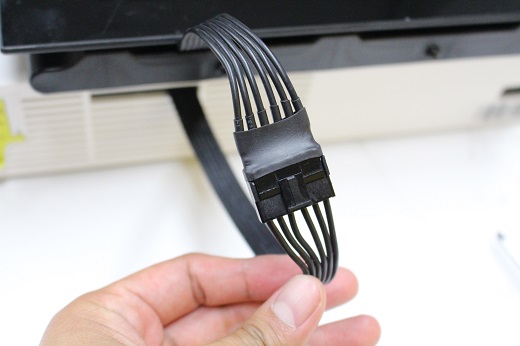 1. First, turn your printer so that the backside of the printer is facing you.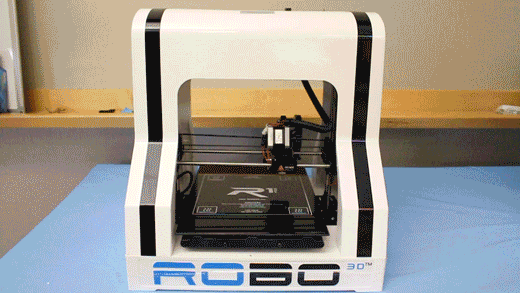 2. Now, unplug the bed from its connector and remove the heat bed from the R1+ by simply lifting up from it's magnetically attached carriage.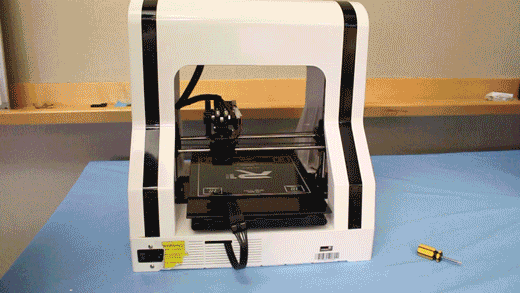 3. You will need to glue the four (4) magnets onto your replacement bed. The best way to keep them perfectly aligned and with the right polarization, pre-place all 4 magnets onto the existing magnets on the Y axis brackets.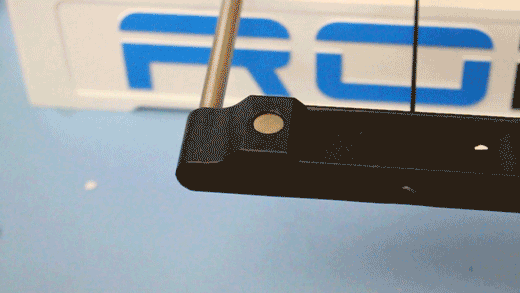 4. Next, apply glue to the top of all four magnets. Do not overdue it, as it will spill off the sides and glue the magnet down to the plastic bracket.
NOTE: We recommend using EPOXY or a high heat glue to place the magnets onto, as regular glue or superglue will likely melt when the bed is heated.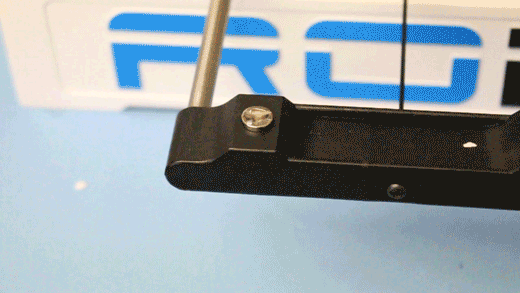 5. Carefully place your new heatbed inside your unit and be sure to tuck in your cable and feed it through and underneath the X and Y axes as you do so. Take your time with this. Make sure both ends of the bed are parallel with the Y Axis Brackets, and try to keep it centered. Wait for the glue to dry before moving to the next step.
NOTE: Press down on all four corners of the Heatbed to ensure that the magnets maintain flat contact.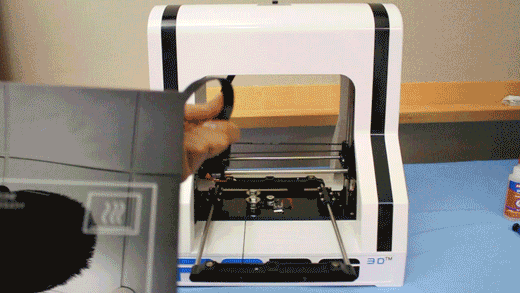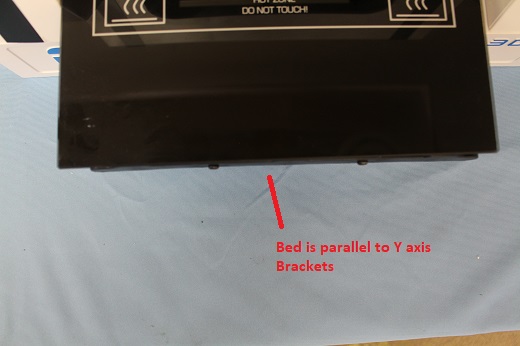 6. Connect your new bed cable and you're ready to get printing.