1. To begin replacing your hotend while keeping the old components follow this guide to start removing the hotend from your unit. 
Note: If your hotend does not have a heater core or thermistor already, skip to step 3.
2. Locate the smallest allen wrench from your supplied tool kit, and remove the thermistor and heater core by loosening the set screws keeping them in place.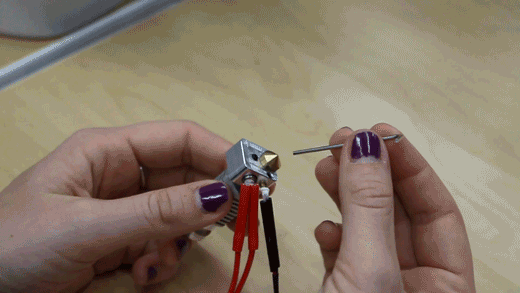 3. Take the  thermistor and heater core and place them into your new hotend. Tighten the set screws to keep them in place.
4. Finish up by following this guide previously reference to help you place it back into your printer.